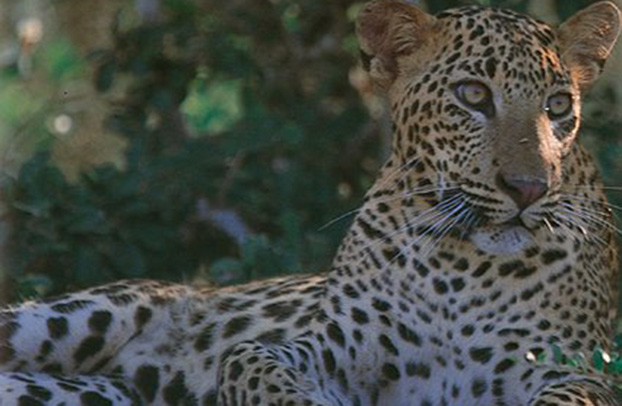 Day 1
Airport / Rathnapura
Arrival and welcome by a representative
of our handling agent. Transfer to Hotel in Ratnapura. Dinner and over
night at Rathnaloka Tour Inn.
Day 2
Rathnapura / Singheraja / Embilipitiya
Breakfast
Leave for Singharaja
Singharaja Forest, Sri Lanka's last remaining primeval rainforest. A
single narrow footpath cuts through the heart of its 50 square miles
(130 square kilometers).. Vegetation is multi-layered, as in the Amazon
or Congo and one walks in a cathedral like gloom. Rare orchids blossom
and cicadas chirp in this virgin forest, which is a haven for endemic
flora & fauna. A breath-taking phenomenon here is the
occasional wave of birds or the hunting parties of birds of many
species travelling through the rainforest in search of food. Except for
these sudden bursts of activity and sound, the enchanting silence is
broken only by the sound of rain: 200 inches fall annually here, spread
throughout the year.
Pm proceed to Embilipitiya for over night stay
Dinner & over night at Centuria Inn.
Day 3
Embilipitiya / Yala
Breakfast
Leave for Yala on a full day safari
Yala National Park…having an added bonus of a
scenic ocean frontage, the terrain is varied – flat plains alternating
with rocky out-crops. The vegetation ranges from open parkland to dense
jungle creating contrasting eco systems and habitats. This has resulted
in producing a high biodiversity among the plant and animal-/life at
YALA. With a bit of luck one could sight Elephant, Leopard, Bear and
Buffalo. Other mammals such as sambhur, spotted deer, jackal, mongoose
and several species of monkeys could be sighted very frequently. The
bird life at YALA is also very vivid and rich in numbers, especially
during the months of November to April when thousands of migratory
birds arrive in Sri Lanka.
Dinner and over night at Yala Village.
Day 4
Yala /
Horton Plains / Nuwara-Eliya
Early breakfast and leave for Horton Plains.
Horton Plains… Sri Lanka's highest and most
isolated plateau. Nature lovers will revel in these wide Patina
grass-covered plains, the haunt of many animals and home to many
species of birds. Bridle paths through the plains lead to the precipice
known as World's End, a sheer drop of 1,050 meters. En route in close
proximity to Nuwara Eliya on a long scenic drive, view 2 impressive
waterfalls- Devon Falls…(281ft- 86 meters),tall and narrow, framed in
a glittering silvery silhouette, set against the background of a green
steep precipice, and the St. Clair Falls.? (241ft -73 meters), small
but lovely with a broad double cascade that flows from the hills within
site of the Devon Falls
Pm proceed to Nuwara-Eliya for over night stay
NuwaraEliya… nestled in a wooded basin at the
foot of Mount Pidurutalagala Sri Lanka's highest peak, this region at
6,183ft above sea-level Has a cool, crisp climate unknown elsewhere in
Sri Lanka. A serene retreat from the hustle and bustle of Colombo, the
town seems like a piece of the English Lake District. Unusual plants,
birds and animals thrive here besides natural features like waterfalls
and caves. Tea, the glistening green leaves of this lovely shrub, along
with neat rows of green, cloak ridges and valleys providing a lasting
impression of Sri Lanka's Hill Country. The golf course – one of the
finest and most picturesque in Asia – the serene Anglican Church of the
Holy Trinity, beautiful parks and well kept lawns and hedges give the
place an air of being a misplaced bit of Europe on a tropical island.
Dinner &over night stay at Heritage Hotel.
Day 5
Nuwara-Eliya
/ KandyBreakfast

Leave for Kandy – en route visit a Tea Factory to view tea production
Pm visit Udawatte Kele

Udawatte Kele

This nature reserve encompasses the woods bordering the Temple of
Sacred Tooth Relic in Kandy. This is an interesting sanctuary where a
meditation center is also located. The lush and relatively untouched
vegetation of Udawatte kele consists of a tropical rainforest which
provides a haven for fascinating flowers, birds and monkeys

Kandy … The last capital of
the Sri Lankan kings which is a world heritage site. The name Kandy
conjures vision of splendour of magnificence. Many of the legends,
traditions and folklore are still alive. Drive around the Kandy lake
built by the last king Sri Wickrama Rajasinghe in 1806, visit the Kandy
town bazaar, the arts and the crafts centre and a gem museum and
lapidary. In the evening visit the temple of the tooth relic and
thereafter witness a traditional cultural dance show.

Dinner & over night at Hotel Suisse
Day
6
Kandy / Giritale
Breakfast
Leave for Sigiriya
Sigiriya… meaning lion rock is more than just a
fortress; it was one of the most unique cities in the history of Sri
Lanka. A massive monolith of red stone that rises 600ft from the shrub
jungle surrounding it, this famous rock fortress, stark and forbidding,
haunted by an epic story of murder and betrayal was built in the 5th
Century AD by King Kashyapa. The climb to the summit is reached by
entering a passage between the paws of a giant carved lion. A niche in
the rock is decorated with frescoes of lovely maidens. The rock is
walled moat and rock and water gardens.
Pm visit Minneriya National Park
Minneriya…
It is situated around the reservoir of the same name in the south
central area of the island. This park comprises of grasslands, thorny
scrub land and many valuable species of trees. Large herds of
elephants, species of deer, wild boar, water buffalo and jackals are
some of the wild animals found in this area, along with a profuse
variety of fauna in the park. Dinner and over night stay at Giritale
Hotel
Day 7
Giritale/Colombo
After breakfast, leave for Colombo en route visiting Pinnawala.
Pinnawala… the Elephant Orphanage located on the
banks of the Maha Oya, established to give shelter to elephants who are
displaced from their natural habitats due to various reasons such as
environmental changes due to development projects, being abandoned by
their parents when they fall into pits and ravines, etc. It is most
interesting to visit Pinawela at feeding time when the baby elephants
are bottle fed their milk, or at bath time when the whole herd is
walked down to the river for their baths.
Pm Free time to visit the Capital of Sri Lanka
Dinner and over night at Colombo Hilton.
Day 8
After breakfast,
leave to airport for departure.
Tour Code
29/ADV/LSR
Rates (per person) in Euro
  1
Person
 682
  2
to 3 Person
 432
  4
to 6 Personen
 390
  Einzelzimmer
zuschlage
 145
  Vollpension
 45
  3
Person wird reduziert
 8
  Remarks
 HP
* Alle Angaben nach bestem Wissen, jedoch ohne Gewähr. acareisen.de
* All information given without guarantee